There will be organized transfer from Belgrade to Vrnjacka Banja on May 20th, 2018 at 10h and back from Vrnjacka Banja to Belgrade on May 23, 2018 at 13h and on May 24,2018 at 11h.
Travel Infromation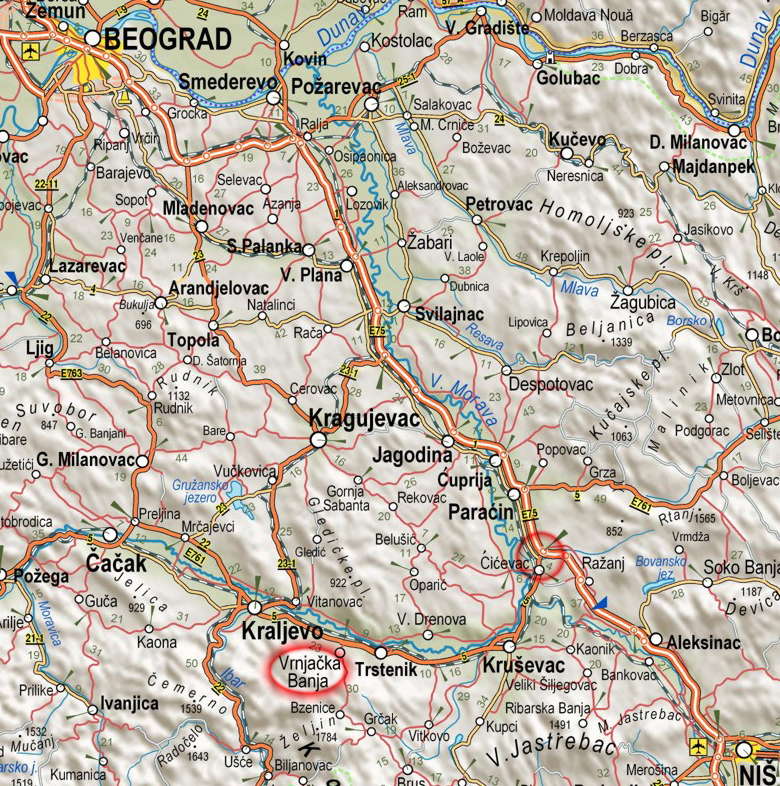 Today Vrnjacka Banja is a well-developed tourist destination, popular among domestic and foreign guests seeking spa treatments or a relaxing getaway in the countryside. Many hotels and restaurants cater to the needs of spa guests, delivering excellent service and accommodation.
Vrnjacka banja can by reached by:
car:
highway (E-75) Belgrade-Nis, exit at Batocina (115 km), and then by regional road via Kragujevac and Kraljevo to Vrnjacka Banja (90 km);
bus:
-
from Belgrade Bus Station (10-15 departures/day). There are buses going from the Belgrade airport Surcin to the center downtown. Get off the bus at the Railway Station stop; 200 m from this place is the main bus station (BAS). Many buses go from Belgrade to Vrnjacka banja (the trip lasts about 3 hours; the price is around 10 EUR). For more information visit the page; - from Nis Bus Station (5-7 departures/day). Nis Bus Station (in Serbian), only buses of the "Nis Ekspres" company.